| | |
| --- | --- |
| Escape the distractions of your busy life. Advance your craft and energize your writing with a challenging and supportive Writing Getaway. Join us at a retreat in the US or abroad, and take advantage of plentiful writing time, insightful feedback, good meals and good company. | |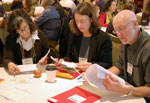 Winter Poetry & Prose Getaway
January 17-20, 2014
Special Guests: Stephen Dunn & Tony Hoagland
Not your typical writers' conference. Join our award-winning faculty for small, intensive workshops in poetry, fiction, nonfiction, memoir and more. Enjoy challenging and supportive sessions, insightful feedback and an encouraging community.
A Getaway for Poets, Fiction and Nonfiction Writers

July 8-15, 2014
Swansea, Wales

Quickie Poetry Getaway

No frills. No hassle. No commitment.
Just writing.

November 2 & 3, 2013
Filled. Wait list available.
Learn more.
Our programs fill quickly.
Register today!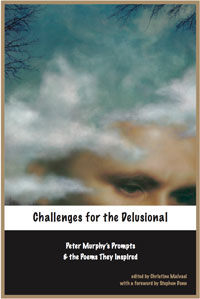 Jane Street Press Presents
Challenges for the Delusional
Peter Murphy's Prompts and the Poems They Inspired
Edited by Christine Malvasi
Foreword by Stephen Dunn
Contributors include: Dunn, Graber, Laux & Richardson
---

Join PoetryNJ, our free listserv, which emails notices of poetry & prose readings, workshops, conferences and other literary events in NJ, NY, Philly & environs.