Murphy Writing of Stockton University and University of Dundee Present
Get Away to Write - Scotland
A Getaway for Poets and Writers
July 28 - August 5, 2016
Dundee, Scotland
Filled.
***
The 2016 program has finished. Sign up for our email list to be notified about future dates and our other writing retreats.
***
Are you a writer who loves to travel? Join us this summer in the vibrant university city of Dundee, Scotland to immerse yourself in a supportive week-long writing experience that will energize and inspire you. Enjoy encouraging workshops, plentiful writing time, readings by local writers and excursions to Edinburgh, the coast and more.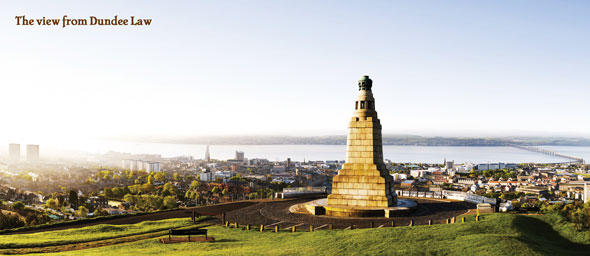 Get away to write and be inspired:
| | |
| --- | --- |
| ● | Advance your craft and energize your writing in supportive workshops |
| ● | Explore Scotland and its spectacular culture and landscape |
| ● | Enjoy an encouraging community and socializing with local writers |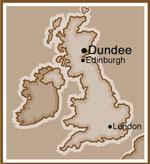 You will take up residence on the University of Dundee's campus in a comfortable single room with a private bath. Your accommodations are only a short walk from the city center which offers a thriving cultural scene and all the perks of city life. Formerly a seafaring community, Dundee offers a rich history dating back to the 12th-century.
This writing vacation, brought to you by the organizers of the Winter Poetry & Prose Getaway and led by award-winning author Peter Murphy, will offer challenging and supportive workshops, readings by local writers and time to soak in the atmosphere. Peter has led hundreds of workshops and retreats for writers and teachers. His unique prompts and insightful feedback have helped thousands find voice and direction. Whether you plan to begin new material or continue an ongoing project, you will return home from this unique adventure energized, with a substantial body of fresh writing and ideas on how to develop it.

This summer, experience living in a place where you can reconnect with yourself and your writing. Your writing will thank you.
"With a book in the works, I wanted to supercharge my creative skills, and listening to Peter Murphy for seven days certainly achieved that. The night before we left, we toasted Peter and lamented leaving one another. I began planning for next year's excursion to Scotland. If you are a writer or want to become one, I invite you to join us."
~ Jane Yepez, Cherry Hill, NJ - Memoir - Adapted from her Huffington Post blog - 2016 & 2015 International writing retreat participant


Workshop | Schedule | Faculty | Excursions | FAQ | Registration | Travel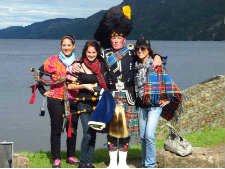 In the country made famous by the film Braveheart, medieval writers argued for independence and self-rule as far back as 1320. You will follow trails of scholars and the trains of thought that have inspired classic authors like Sir Walter Scott; modern storytellers like Alexander McCall-Smith, Ian Rankin and J.K. Rowling; and poets like Carol Ann Duffy, the U.K.'s poet laureate.
Scotland gave the world an Enlightenment, an international fringe festival of the avant-garde and some of the strongest voices in contemporary literature. From the modern to the ancient, the mountains to the sea, Scotland offers room for adventure, contemplation and awe.
Did you know?
| | |
| --- | --- |
| ● | The Scots invented the bicycle, the telephone, the TV and radar. |
| ● | J.K. Rowling wrote much of the first Harry Potter book in the back room of an Edinburgh coffee shop overlooking the Castle. |
| ● | The first ship to sail to Antarctica was built in Dundee Harbor. |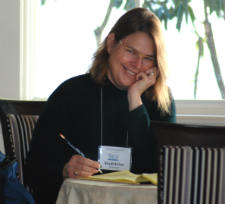 Taking inspiration from our location, the workshop will focus on discovery, invention and enlightenment. Each day you will join Peter and your fellow writers to discuss craft issues around a packet of stories, poems and essays chosen to stimulate your imagination. This anthology will form the backbone of the conversation and will include work by classic and contemporary Scottish, British and American authors. Peter will guide you through freewriting exercises relevant to the day's discussion and then give you one of his unique writing prompts and send you off to work.
Peter's assignments are designed to challenge you to stretch your imagination and produce new work that will surprise and please you. They are crafted to be effective whether you are starting a new poem or prose piece, or working on a long-term project such as a novel, memoir or other nonfiction manuscript. In fact, Jane Street Press has published Challenges for the Delusional, which features 20 of Peter's prompts with an anthology of the published poems they've inspired, including work by Pulitzer Prize winner Stephen Dunn, Dorianne Laux, Kathleen Graber and James Richardson.
While different genres have different demands, Peter has found that fiction writers, nonfiction writers and poets can learn much about their own craft by working together in a mixed-genre workshop. For example, playing with dialogue, setting and point of view can make a poem more surprising and meaningful. Paying attention to compression, rhythm and sound can make a work of prose stronger and more credible.
"The relaxed but well-structured workshop was the key to a superb experience. Peter makes you feel comfortable to write freely, to reflect and to acquaint yourself with your surroundings."
~ Maria Luisa, Rose Valley, PA - Fiction and Memoir - 2014 & 2015 International writing retreat participant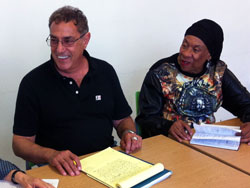 Feedback sessions
Three times during the week, you will participate in supportive feedback sessions. You will have the opportunity to share your new writing, to reflect on what you wrote, get responses on what worked well and receive suggestions for strengthening the next draft. You will have one feedback session with each of our faculty–Peter, Roberta and Christine. (Bios below.)
Bonus session - Freelancing Feature Stories
Juliet Fletcher, a former journalist with more than a decade of experience, will lead a special session, "Freelancing Feature Stories," focusing on travel writing that will help you turn your Get Away to Write - Scotland experience into a publishable article.
Mornings will be devoted to the workshop, which includes guided discussions, freewriting and feedback sessions. Afternoons and evenings are free for you to use as you wish:
| | |
| --- | --- |
| ● | Write to your heart's content. |
| ● | Delve into Dundee's rich legacy of kings and queens, adventurers and inventors by visiting its museums, historic buildings and monuments. |
| ● | Get your shopping fix in Dundee's shops, boutiques and markets. |
| ● | Visit nearby St Andrews, the seaside town famous for its Scottish links golf course, which also has the battered ruins of a medieval castle and a quaint city center with an aquarium. |
| ● | Explore the unspoiled countryside—Highlands northward, borderlands southward—woven in history, tradition and culture. |
Sample daily schedule
| | | |
| --- | --- | --- |
| | 9:00 a.m. | Workshop and feedback sessions (Coffee break at 11:00 a.m.) |
| | 1:00 p.m. | Lunch |
| | 2:30 | Free time for writing and other activities |
| | 6:30 | Meet for dinner (Optional) |
Free day
New for 2016: We have added a free day to the schedule so you can spend a full day writing, relaxing or exploring the city and countryside.
View the full schedule.
"I think you, Peter, are one of the best writing teachers around, certainly the best I've ever had, the proliferation of MFA programs notwithstanding. You create a space where writers can REALLY GROW, and my manuscript and I are very happy to have been in it for a week."
~ Kate, New York, NY - Memoir - 2010 International writing retreat participant
Workshop Leader


Peter E. Murphy has led hundreds of workshops for writers and teachers. He was born in Wales and grew up in New York City where he operated heavy equipment, managed a nightclub and drove a cab. He is the author of seven books and chapbooks including Stubborn Child, a finalist for the 2006 Paterson Poetry Prize. His recent essays and poems appear in The Common, Diode, Guernica, The Hawaii Pacific Review, The Lindenwood Review, Mead, The New Welsh Reader, Passager, Rattle and Rhino. He has received fellowships and awards for writing and teaching from The Atlantic Center for the Arts, The Folger Shakespeare Library, The National Endowment for the Humanities, The New Jersey State Council on the Arts, Yaddo and the White House Commission on Presidential Scholars. Peter is the founder of Murphy Writing of Stockton University which includes the Winter Poetry & Prose Getaway and other programs for poets, writers and teachers. Read a brief interview with Peter.
Additional Faculty - Feedback Session and Tutorial Leaders


Roberta Clipper has published two novels-in-stories under the name Robbie Clipper Sethi, The Bride Wore Red (Picador, 1997) and Fifty-Fifty (Silicon Press, 2003), as well as short stories in The Atlantic Monthly, Mademoiselle, the Philadelphia Inquirer and a number of literary magazines and anthologies. Her fiction has won a National Endowment for the Arts award and two fellowships from the New Jersey State Council on the Arts. Robbie teaches fiction, poetry, expository writing and literature at Rider University in Lawrenceville, NJ and on a Fulbright-Nehru Fellowship spent a "monsoon semester" (August-December 2009) teaching creative writing at the International Institute of Information Technology in Hyderabad, India. To read some of her work, visit robbieclippersethi.com.

Christine E. Salvatore received her MFA from The University of New Orleans. She currently teaches literature and creative writing at Stockton University, Egg Harbor Township High School and in the MFA Program at Rosemont College. Christine is also a Poetry Consultant for the Geraldine R. Dodge Poetry Program. Her poetry has recently appeared or will appear in Mead Magazine, The Literary Review, The Southeast Review, The Cortland Review, as well as others. She is the recipient of a Fellowship from the New Jersey State Council of the Arts. Listen to Christine reading some of her poetry.
Cultural Liaison


Juliet Fletcher has worked as a reporter on politics and American culture for 15 years. As a statehouse reporter for the Bergen Record, Juliet covered state and national politics, earning awards from the Society of Professional Journalists and NJPA. Her essays, humor writing and cultural commentary have appeared in numerous journals and publications including the Philadelphia City Paper (where she is proud to say she had her first writing job) and TueNight.com, where she now contributes regularly. A UK native with a Scottish mother, Juliet lived in Scotland while earning her undergraduate degree from the University of Aberdeen, and later served as a freelance US correspondent for The Glasgow Herald. She has years of experience helping Americans look past haggis and kilts to uncover the real Scotland. During our program, Juliet will lead a session on Freelancing Feature Stories, guide some of the tours and make herself available each morning to answer your travel and sightseeing questions.
"Peter is simply one of the finest writing teachers I have ever encountered. His craft talks were inventive, astute and insightful. His imaginative prompts often inspired startlingly fresh and innovative writing. In short, Peter empowers his students to write, while offering instruction and feedback that allows them to make leaps and bounds in their writing."
~ Patty Paine, Doha, Qatar - Poetry and Personal Essay - Founding editor of Diode Poetry Journal and author of four books of poetry - 2015 International writing retreat participant
You will be housed in comfortable student apartments located on the University of Dundee campus. A 10 minute walk from the city center, you will have the opportunity to sample nearby restaurants, coffee shops and pubs. You can also enjoy local culture and shopping when you visit one of the museums, galleries, art-house cinema, theaters, boutiques or markets.
Amenities include:
| | |
| --- | --- |
| ● | Each apartment has 6 en-suite bedrooms and a shared eat-in kitchen with a sitting area. |
| ● | You will have your own bedroom with a twin bed, private bathroom and a writing desk. |
| ● | Bed linens and towels will be provided, but there will not be a daily housekeeping service. |
| ● | Your kitchen will be equipped with a stove, refrigerator, microwave and tea kettle. Crockery, cutlery, cooking pots and utensils will also be supplied. |
| ● | Wi-fi internet access is available throughout the campus and you will be able to use the University's coin operated laundry and computer labs. |
There are a limited number of rooms available on a first come, first served basis for travelers who bring spouses, significant others, friends or family members. For couples, you can upgrade your room to have a double bed. Or, your non-participating guest can have their own single room with private bath in a room adjacent to yours.
While you can find traditional Scottish dishes like Haggis on menus, it is primarily ordered by tourists. During the trip you'll be pleased with the variety and quality of Modern British cuisine which uses locally sourced, fresh ingredients.
In addition to celebrating the opening and closing of the program at a highly regarded local restaurant, we will dine together for morning coffee breaks and lunches. You will have a variety of choices, including vegetarian options, and will be able to indicate dietary restrictions on the registration form.
For other meals, you can sample some of the dozens of restaurants, coffee shops, markets and pubs within walking distance of campus. There are a number of inexpensive options on Nethergate and Westport streets where you can enjoy a meal for about $10. Throughout the program, we will provide the opportunity to connect with others and dine together. Should you wish to prepare food, you can use the fully equipped kitchen in your apartment.
"Everyone was blown away by the beauty and hospitality at L'Avenc. It's going to be hard to top such a location. However, what most struck me again this year (as it did last year in Wales) was not just the excellent workshops, but the spirit of camaraderie among the participants. It's truly impressive, and that camaraderie can be traced back directly to the leadership and example you set."
~ Rich Youmans, North Falmouth, MA - Poetry and Short Story - 2015 & 2014 International writing retreat participant
You will participate in a number of cultural activities and excursions which will help you develop a sense of the place where you will be writing for the week. Together, we will head beyond the well-worn tourist path and get to know the real Scotland. While none of our outings will be extreme, they will involve walking and moderate physical activity.
Walking Tour of Campus and Dundee
We will show you around town and share some cultural and historical highlights that will help you develop a sense of place so you can navigate the university and its surroundings like a native.
Excursion to Dundee Law and the coastal town of Arbroath
Our private bus will take us to Dundee Law to enjoy the panoramic view of the city and the North Sea. Then, we will take a scenic drive to the coastal town of Arbroath and tour its unique abbey, built in 1178. You will have free time to shop and walk by the sea before heading to dinner. We recommend The Golden Haddock where you can indulge in a true Scottish delicacy, Arbroath Smokies, or enjoy traditional fish and chips.
Excursion to Edinburgh
After traveling to Edinburgh, we will take a guided tour of the historic Castle. Then you will have free time to explore the city on your own or team up with other participants. You might enjoy the free public exhibitions at the National Library of Scotland or sip a latte at The Elephant House coffee shop where J.K. Rowling wrote her famous first novel. You can also consider shopping on the famous Royal Mile or going to see a play at one of the city's many theaters.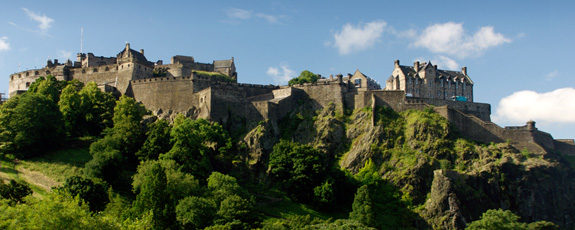 Special Guest Session with Kirsty Gunn
We are pleased to announce that novelist Kirsty Gunn will be our Special Guest, joining us for a reading and lunch during the retreat. Kirsty's books include the acclaimed Rain, which won a London Arts Board Literature Award; The Boy and the Sea, winner of the Sundial Scottish Arts Council Book of the Year Award; The Keepsake; Featherstone and The Big Music. Recipient of a Scottish Arts Council Writer's Award, she is also author of a collection of short stories, This Place You Return To Is Home. Born in New Zealand, Kirsty lives in London and Scotland and is Professor of Writing Practice and Study at the University of Dundee where she directs the writing program.
Special Guest Session with Dundee Creative Writing Graduate Students
How does the writing life in Scotland differ from where you live? How is it similar? You'll find out when students enrolled in the University of Dundee's Creative Writing Graduate Program read from their poetry and prose and answer questions about their work and their lives.
"Thank you. You did a great job in putting together a week well balanced in writing, workshopping and touring, but what made it really stand out was our involvement with the locals as we became part of the culture and experienced it from the inside."
~ Pat, Allendale, NJ - Fiction and Nonfiction - 2010 & 2013 International writing retreat participant
Dundee has been recognized as having more hours of sunshine, the purest air quality and more green spaces than any other Scottish city. You will enjoy long, bright days and can expect 15 hours of daylight, as the sun won't set until 9:30 pm. The weather tends to be cooler and damper than the typical muggy Mid-Atlantic summer, and it's always refreshing.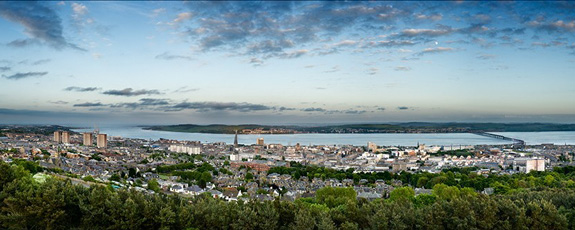 If you are looking for more feedback on your writing, you will have the option to add a one-on-one tutorial which will offer a constructive critique on a work in progress. These one-on-one-sessions will last 40 minutes and you may request general feedback or seek assistance on a specific question or problem you are having. Led by: Roberta Clipper for prose and Christine E. Salvatore for poetry.
| | |
| --- | --- |
| ● | You and your tutor will select a mutually convenient time during the week. |
| ● | No need to send your writing ahead of time; the tutors are experienced at providing constructive and supportive feedback in the time allocated. |
| ● | You may choose to bring something you wrote before the retreat or something you write during the week. |
| ● | Prepare for your tutorial by bringing two copies of a printed sample of your writing that is representative of a larger problem you are facing. For example, your challenge might have to do with plotting, point of view, tone or writing dialogue. The piece of work (or excerpt) you bring should be no more than 1,000 words so your tutor can offer you constructive advice within the 40 minute time period. In lieu of a writing sample, you may bring questions and concerns about your work or broader questions about writing and publishing. |
| ● | Fee: $100 for a 40 minute one-on-one session |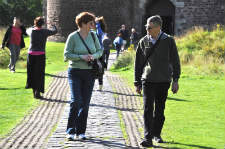 I write both poetry and fiction. Do I need to have a project in mind to attend?
No, a number of our participants write both poetry and prose. It's not uncommon for someone to decide what form their writing will take after Peter gives the prompt.
How big will the workshop be?
Our international writing retreats generally have 16-20 participants. Plus, sometimes travelers bring non-participating guests.
I've been to dozens of workshops. What will I get out of this one?
Peter challenges experienced writers to push beyond their usual limits. If you have been writing for decades, he will compel you to go deeper, take more risks and experiment with form and content. We know that experienced writers benefit from our programs based on the fact that hundreds of "re-PETERs" have attended three or more of our writing getaways. Try one of Peter's prompts from Challenges for the Delusional.
I'm new to writing workshops. Will I fit in?
Absolutely! Peter's unique prompts will allow this supportive program to benefit both beginning and experienced writers. We pride ourselves on building an encouraging community of writers where all feel welcome.
"Attending was a big deal for me since I'd never been to a writing retreat before. It turned out to be fabulous—the atmosphere was perfect for writing and Peter was an excellent teacher. His lessons were unique and helped uncork my writing, getting me to think and use my writing time wisely. I highly enjoyed the trip and would recommend a Murphy Writing retreat to absolutely anybody, whether a novice or pro."
~ Michelle, Huntsville, TX - Poetry - 2012 International writing retreat participant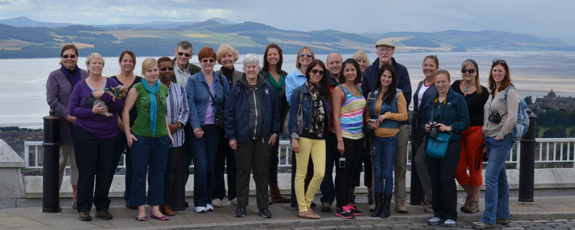 Program Fee — $2,075 — Includes the following:
| | |
| --- | --- |
| ● | Writing workshop and feedback sessions |
| ● | Accommodations for 8 nights/9 days (single room with private bath) in shared apartment |
| ● | 9 meals: 7 lunches and 2 dinners |
| ● | Morning coffee breaks during the writing workshop |
| ● | Round trip transportation from Glasgow Airport |
| ● | 3 cultural activities and 2 excursions (Transportation, admissions and tours. A brown bag lunch will be provided on excursion days.) |
| ● | Travel medical insurance |
| ● | Use of University of Dundee library, internet and computers |
| ● | Private trip website providing travel recommendations and a packing list |
| ● | Suggested itineraries for additional travel in Scotland |
Fees do not include airfare, college credit, one-on-one tutorials, travel insurance (non-medical), gratuities, additional accommodations, meals or personal expenses.
Take advantage and save:
| | |
| --- | --- |
| ● | "re-PETER" Discount ($75 off) if you've attended any of our other programs |
| ● | Stockton Discount ($300 off) for students, alumni, faculty, adjuncts or staff with a Z number. If you are an alum without a Z number, please call us at 609-626-3594 or email us at info@murphywriting.com. |

Non-participating Guests
There are a limited number of rooms available on a first come, first served basis for travelers who bring spouses, significant others, friends or family members.
| | |
| --- | --- |
| ● | $945 — Your room will be upgraded to have a double bed which you will share with your guest. |
| ● | $1,195 — Your guest will be in an adjacent single room. |
The guest fee includes all trips, meals and activities listed above except the workshop.
We are offering a $1,000 scholarship to a first-time participant in one of Murphy Writing's international programs. A panel of judges will review the submissions and make their selection based on a combination of merit and need. Application Deadline: March 15, 2016
4/26/16 Update: Congratulations to our scholarship recipient! It was a tough choice, but after considering 25 applications, the panel has selected Richard Parisio of New Paltz, NY. We look forward to writing with him in Scotland.

Registration Options
***
This program has finished. Sign up for our email list to find out about future writing retreats.
***
| | |
| --- | --- |
| ● | To receive the "Early Bard" Discount ($75 off), you must pay in full by April 10 |
| ● | To receive the "re-PETER" Discount ($75 off), you must have attended at least one of our other programs |
| ● | Stockton Discount ($300 off) for students, alumni, faculty, adjuncts or staff with a Z number |
| ● | If eligible, participants may elect one, not both, of these discounts: "re-PETER" or Stockton Discount |
| ● | A $500 non-refundable deposit is required to reserve your place |
| ● | Balance due in full by May 15. If you register after May 15, your full payment is due when you register. |
| ● | Change Fee ($25) will be charged to make changes to your registration after May 15 |
| ● | Discounts are not available for guest fees |
Cancellation Policy
| | |
| --- | --- |
| ● | By March 15 — 100% refund minus non-refundable $500 deposit |
| ● | By May 15 — 50% credit toward one of our upcoming programs |
| ● | After May 15 — Sorry, no refund will be issued |
Workshop size is strictly limited.
Our programs fill quickly.
Register today. You won't regret it.
"My time in Wales was definitely worth every penny."
~ Louisa, Washington, DC - Memoir and Personal Essay - 2014 International writing retreat participant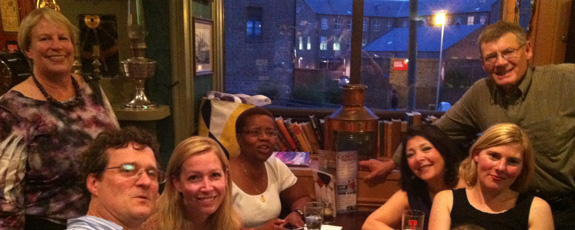 For maximum flexibility, airfare is not included. You will be responsible for making your own round-trip travel arrangements which will allow you to choose your airports and make it easy to extend your trip. We will assist you in identifying budget-conscious flights. For the best fares, you should purchase your ticket in the spring, or within a week of registering.
Arrival: Thursday, July 28. The program is designed so you can arrive in Scotland on the first day of the retreat. We recommend you fly to Glasgow Airport. If you fly non-stop from the US, depart on the evening of July 27 and you will land early the next morning. You should book a flight that arrives at the airport no later than 9:00 am so you have time to clear customs, pick up your luggage and meet the group at 10:30 am. If you cannot arrive by 9:00 am, plan to arrive a day early and spend the night in a hotel. NOTE: The retreat location is approximately 2 hours from the airport. It is very important that you follow these times or you will need to make your way there on your own.
If you wish to arrive in the country prior to July 28, plan to head to the airport in time to meet the group. We will send details on where to meet at the airport and emergency contact phone numbers approximately two weeks before the program.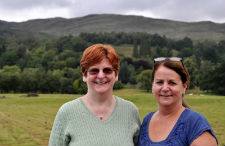 Departure: Friday, August 5. We will depart Dundee at 12:30 pm after the closing workshop and head to Glasgow. We will offer two drop off options: approximately 2:15 pm at Buchanan Bus Station for those staying in Glasgow and 2:45 pm at Glasgow Airport.
Most flights to the US depart in the morning. If you can't book a flight after 5:45 pm, plan to fly out the next day, August 6. If you stay the night (or longer) in Glasgow, consider the City Centre neighborhood which is close to Buchanan Bus Station and has many good hotel options and easy access to public transportation.
Travel Note: You will have access to our private trip website, which will provide you with additional travel recommendations. We will also provide the opportunity to connect with other participants before the writing retreat. Each year this leads to people traveling together before and after the retreat. This can be especially helpful if you are not an experienced overseas traveler.
| | |
| --- | --- |
| ● | Passport: It is essential that your passport does not expire until after January 2017 or Border Control may not allow you to enter the UK. Please check and renew it today! |
| ● | Visas: US citizens do not need a visa to enter the UK. If you are a citizen of a different country, please check if you need a UK visa. |
| ● | Travel medical insurance: This is included in your program fee. |
| ● | Additional travel insurance: We encourage you to buy traditional travel insurance to cover things like lost bags, delayed flights or trip cancellations, but it is not required. Check with a broker such as InsureMyTrip, which is recommended by Consumer Reports to view a list of plans you can choose from. |
Take a look at the photos from our most recent international writing retreat or view our full collection of Writing Getaway photos.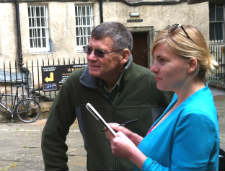 "If I may take Anne Sexton's line – "Need is not quite belief" – out of context, my writing did need the time, the space and the community provided by Peter Murphy and my fellow writers. I never would have believed the utter extent to which my writing would benefit from this experience. If you ever have the opportunity to study under Peter Murphy, whether it is in New Jersey, Scotland, Spain, or elsewhere, I urge you to attend a Murphy Writing program."
~ Heather Lang, Seattle, WA - Poetry and Nonfiction - Adapted from her adapted from her travel article at The Literary Explorer - 2015 International writing retreat participant
"Amanda's talent for organizing, planning and maintaining a smooth-sailing schedule left me feeling assured that there was nothing to worry about other than focusing all my attention on productive writing in a relaxed and beautiful location. Peter's writing prompts, discussions and group workshops were thought-provoking, encouraging and welcoming. This Getaway was truly a life-rewarding experience. I left not only with amazing new friends but also with a renewed excitement and confidence for my writing."
~ Danielle, Barnegat, NJ - Poetry - 2015 International writing retreat participant
"I thought the feedback would be the most valuable part of the workshop, but actually it was the prompts and the new material they led me to write. I accomplished everything I set out to do and devised a plan for finishing my manuscript. I feel freed—thank you!"
~ Terri, Philadelphia, PA - Novel - 2009 & 2015 International writing retreat participant
"The program couldn't have been better. I especially enjoyed the feedback sessions, with their warm atmosphere and an environment of trust which helped us listen to each other, to really hear what the reader was saying and venture a thought or two. Thank you for everything."
~ Belinda, Barcelona, Spain - Short Fiction and Memoir - 2012 International writing retreat participant
"The program was one of the most enjoyable vacations I ever had. The friendships, the creativity, the entire experience of the workshop, guest speakers and excursions amounted to a trip I will never forget. It helped me as a writer, as a potential novelist, and I'll be back."
~ Walt, Linwood, NJ - Novel - 2009 & 2013 International writing retreat participant
"I find it challenging to articulate just how meaningful the experience was for me...the prompts and conversations and readings which incited the process; the supportive and often enlightening company of other writers encouraging me to push out what remains hidden; and finally, the strength and expertise you continually provide, which allows writers to give birth to those 'mewling, puking infants' which had been gestating in our writerly wombs."
~ Rina, Highland Park, NJ - Poetry - 2009 & 2015 International writing retreat participant
Participants will receive a professional development certificate of participation. Stockton University is recognized by the New Jersey Department of Education to provide Professional Development credit hours, which many other states are willing to accept. You may check with your employer to see if it will work for you.

Book your slice of inspiration for Summer 2016.

Questions? Call 609-626-3594 or email info@murphywriting.com.