Shore Thing Writing Getaway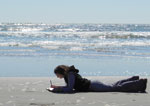 A One Day Retreat for Poets and Writers
September 3, 2016, Atlantic City, NJ
Treat yourself to a writing retreat at the shore. Down the block from Atlantic City's famous beach and boardwalk, this affordable workshop will energize and inspire you. Head home with sand between your toes, a few new pieces of writing and the glow that comes from spending the day with an encouraging community of writers. Only 7 spaces remain. Learn more.

Publishing Workshop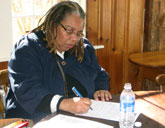 A One Day Retreat for Poets and Writers
September 17, 2016, Hammonton, NJ
Do you want to publish your writing but struggle with a lack of know-how and fear of rejection? Join us for this hands-on workshop where we will guide you through the process from blank page to published piece. If you are an aspiring author you will learn how and where to submit your work. If you are experienced you will discover new markets and resources to expand your readership. Whether you are working on a novel, memoir, short stories, personal essays or poetry, you will go home with an action plan and the tools to carry it out. Only 6 spaces remain. Learn more.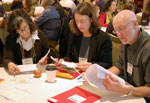 Winter Poetry & Prose Getaway
Supportive. Energizing. Inspiring.
January 13-16, 2017, Atlantic City, NJ area
Special Guests: Stephen Dunn & TBA
Advance your craft and energize your writing at the 24th Annual Winter Getaway. Enjoy challenging and supportive workshops, insightful feedback and an encouraging community. Choose from fiction, nonfiction, memoir, screenwriting and poetry. Scholarships available. Learn more.

We will announce more writing retreats as the year progresses.
Sign up for our email list to find out about future writing workshops in the US and abroad.

We offer "Early Bard" and "re-PETER" Discounts for most of our Getaways. Be sure to take advantage!