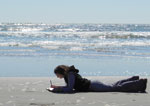 Shore Thing Writing Getaway
A One Day Retreat for Poets and Writers
Saturday, June 24, 2017, Atlantic City, NJ
Treat yourself to a writing retreat at the shore. Down the block from Atlantic City's famous beach and boardwalk, this affordable workshop will energize and inspire you. Head home with sand between your toes, a few new pieces of writing and the glow that comes from spending the day with an encouraging community of writers. Only 2 spaces left. Learn more.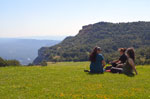 Get Away to Write - Spain
A Getaway for Poets and Writers
July 11-18, 2017, Catalonia, Spain
** International writing retreat **
WRITE IN SPAIN. Retreat to beautiful northern Spain to immerse yourself in a supportive week-long writing experience that will energize and inspire you. Enjoy encouraging workshops, plentiful writing time, panoramic cliff top views, excursions to Barcelona and more. Only 1 space left. Learn more.

Murphy Write-In: July 2017
Thursday, July 20, 2017, 6-8 pm, Hammonton, NJ
Murphy Writing has teamed up with our colleagues at Kramer Hall to offer a free monthly "Write-In" as part of Main Street Hammonton's Third Thursday. No cost—just time to write, encouragement and community. New: Now includes prompts and the option to share your writing! Free. Learn more.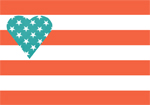 When the Political Becomes Personal
A one day workshop for writers
Saturday, July 29, 2017, Hammonton, NJ
Are you eager to contribute to the political conversation? Take advantage of our supportive atmosphere as a safe space to write a provocative personal essay worthy of submitting to the Op-Ed editors of major publications. Whether you lean left or right—or stand smack dab in the middle—this invigorating workshop will help you transform your fiery arguments into an eloquent and persuasive, thought-provoking piece. Only 5 spaces left. Learn more.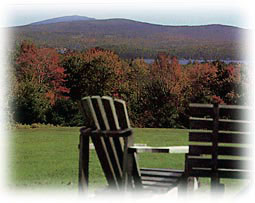 Live Free and Write
A New Hampshire Getaway for Writers
August 13-18, 2017, Sunapee, NH
Join us in New Hampshire for a supportive writing retreat. Spend an inspiring week working on your memoir or poetry. Enjoy the refreshing New England summer with plentiful writing time, encouraging workshops, homemade meals and time to relax. Learn more.

We announce new writing retreats every few months.
Sign up for our email list to find out about future writing workshops in the US and abroad.
We offer "Early Bard" and "re-PETER" Discounts for most of our Getaways. Be sure to take advantage!